Janet knew this was her opportunity and she felt confident and positive about the results. She had been in love with her friend Edward for some time now. They had been friends for about 5 years, and in the last months she realised she was crazy about him. She had had a couple of dates lately, but none of them felt right, somehow she kept comparing them with him, she had even found herself fantasising about making love with him. Edward was very kind and nice to her, she knew he loved her, but as said in his own words; he saw her as a little sister.They hadn't seen each other for a month now, when he went away on a self-discovery trip after breaking up with his girlfriend. He called Janet, the same day he came back and asked her to meet, so she invited him over to her place. She had her mind set, she would prepare his favourite dish, poured some wine, let some nice music play, and as the night went on, she would tell him how she felt, and she would seduce him, she would let him know, she was not his sister.
When Edward knocked on the door and saw her opening, he saw a different girl, she looked beautiful, as usual, but there was something different in her. This time she looked more mature, more confident. He gave her a strong, loving embrace, and told her how gorgeous she looked. Janet invited him in to the kitchen where he helped her set the table. During dinner they talked for hours, about life, about their last couple of weeks.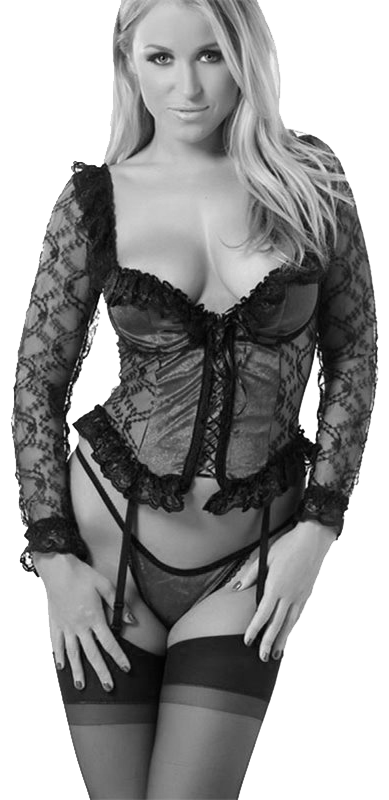 Finally they got to relationship talk, and Janet felt this was the right moment to let him know what she felt, she moved her seat a little closer to him, her knees against his as she held his hand. As she opened her mouth to speak, Edward kissed her. He kissed her passionately, almost desperately. She gasped in surprised, and kissed him back, biting his lips, playing with her tongue in his mouth. When the kiss ended, both stayed there, faces touching, eyes closed, and their hearts pounding hard.
Janet didn't say anything, she just stroke his face with her hands, smiled at him and stood up went to the leaving room. As she walked there, she moved her hips seductively, tempting him to come after her. Edward followed her, staring surprised at her curvy ass, he sat down and she handled him a glass of wine, winked at him and asked him to wait for a second.
She went into her bedroom, and looked at herself in the mirror, she was surprised for what had happened, but glad that he had taken the first step. Still looking at her own reflection in the mirror, she undressed herself and put on a sexy lingerie outfit she had bought for the occasion. It was a two pieces set, a beautiful black and purple corset, and a black lace thong. She felt sexy, powerful and even a little turned on.
Edward was sitting in the couch enjoying his drink, when Janet came out of the bedroom, she dimmed the lights out, played her favourite song and started dancing sensually as she walked towards him. She stood there in front of him for a while, and then sat on his lap, making sexy movements as he set his hands all over her body, touching her with desire. The corset she was wearing highlighted her perfect figure, and made her look very, very sexy.
As music played and Janet danced on his lap, Edward kept touching her all over, kissing the back of her neck, her shoulders. When the song ended they were both really turned on, and embarrassed each other in a long, hot, wet kiss. She knelt down in front of him, helped him undressed, kissed his chest and started sucking and playing with his penis, she gave him soft kisses and strokes. She was really enjoying giving him pleasure. He took a deep breath, and said looking her directly into her eyes, "You are the most beautiful woman I've ever met, I am sorry it took me so long to realise you were the one I wanted. But now, I am going to make it up for you"
Saying this, he stood up next to her, grabbed her by her ass, pulling her closer to him, and kissed her. He bit her lips, and made her wet by playing with his tongue in and out of her mouth. After this long kiss, she felt more turned on than she had ever felt in her life. She needed him to take her, and to make her his.
Edward took her by the shoulders and pushed her against the couch, so she was kneeling on the couch when he gently moved her panties to a side and started kissing her. He was really good, he moved his tongue up and down, playing with her clit, as she moaned uncontrollably as she had a strong orgasm.
He stood up, and undressed her, he loved the way she looked in that sexy corset, but he wanted to feel her completely. So after doing so, he kissed her back, her legs, her shoulders, and penetrated her while she was bent over the couch. He fucked her slowly but deeply, caressing her back with one hand and pulling her hair with the other. The he sat down again in the couch as she sat on top of him and rode him, keeping the rhythm. Edward, held her tight and carried her, being still inside her to the bedroom, where he gently placed her on the bed, bent her legs over his shoulders and started pumping hard inside of her, he wanted her, she needed him, and as they both exploded with pleasure together she told him her first "I love you"